The intersection of my Korean upbringing, the Art de Vivre in France, my life in San Francisco, and my 20-year career as an industrial designer inspires the creation and evolution of Aplat. To understand the meaning behind Aplàt is to understand my heritage, family, and experiences.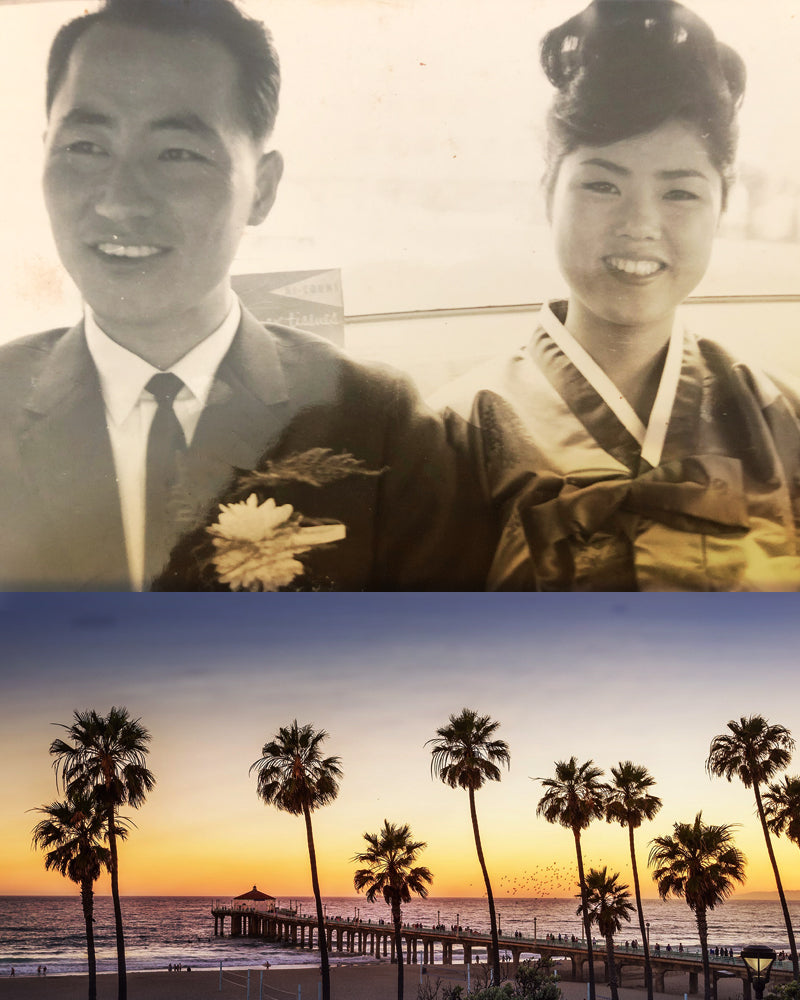 Family Roots
My parents left behind their careers as a pharmacist and an engineer in Korea to start dry cleaning businesses and restaurants in Manhattan Beach, California. For them, pursuing the American Dream was worth the sacrifice of starting over–a sacrifice I'm eternally grateful for. 
I learned how to sew and cook Korean food from my mom, how to fix, build, and invent from my dad, and the excitement of the entrepreneurial spirit from watching both of them. 
Thanks to my upbringing, I also learned about zero-waste sewing. I used to take the off-cuts from my mother's tailoring projects and upcycled the scraps into scrunchies! In 1985 I sold hundreds to surf shops in Manhattan Beach–my first zero-waste entrepreneurial experience at age 10.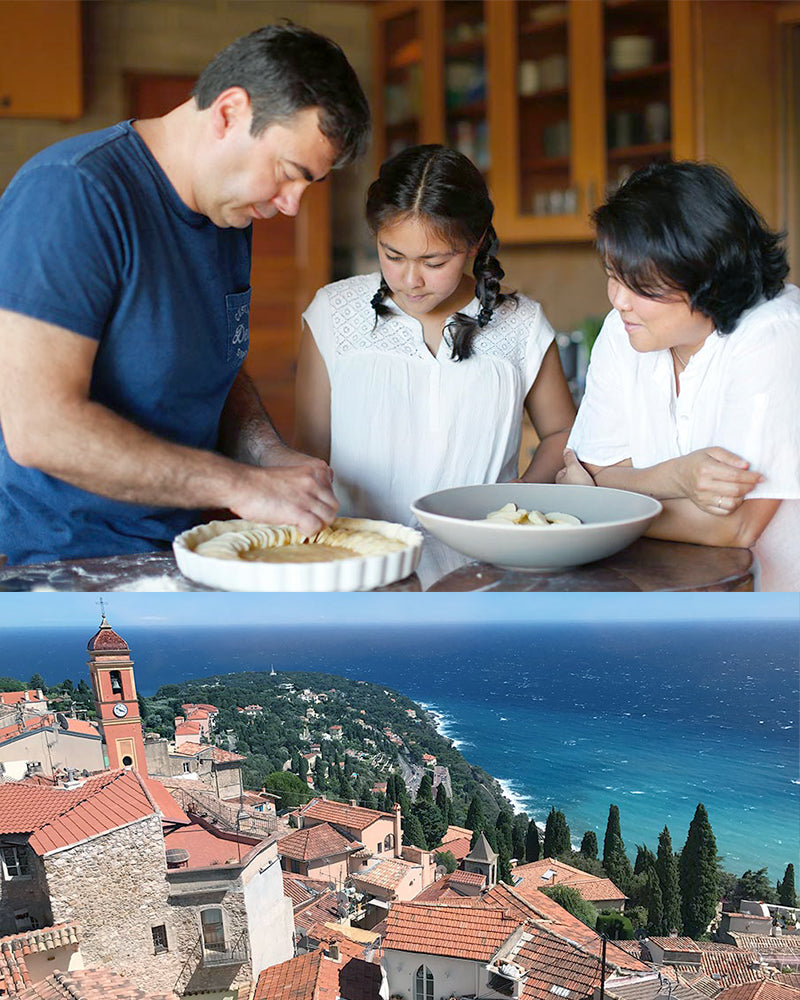 Break Bread Together
My husband and his family introduced me to the beautiful traditions of their French gatherings in Cagnes sur Mer, France. The Bertrands craft, grow, and build by hand–all practices rooted in daily tradition and connection. In their self-built home overlooking the Mediterranean Sea, they cook from the garden, make wine, and bake bread. 

Bread and wine provided more than sustenance at meals–they served as meaningful traditions, memories of the past, and markers of special occasions. These beautiful experiences we shared at the dining table in France and the French art de Vivre inspired our food, wine, and garden products. 
I draw inspiration from the convergence of Korean, French, and American cultures in all of our products. Through origami and zero-waste design principles, we create modern and sustainable products that pay homage to the daily rituals of sharing homemade food and wine with family and friends. 
From breaking bread and pouring wine together, sharing flowers, or gifting something meaningful to friends, I hope you feel the love, heritage, and lived experiences ingrained into each design. 
My Vision for the Future
My education and 25-year career in industrial design in Silicon Valley and Milan, Italy have afforded me many experiences and learnings I brought with me to start Aplat. 
I've served on industrial design councils and boards, received a Gold Award, registered three patents in industrial design, and have been a founding member to organizations like The Good Future Design Alliance. Starting and building Aplat into what it is today is one of my proudest achievements. 
Our designs embrace a more sustainable future, crafted to conserve and replenish limited resources by using them more wisely and efficiently. I want to influence the textile industry towards more environmentally responsible practices, paving the way to zero waste manufacturing through smarter design principles.
I honor zero-waste business practices in my daily home and work life and love creating products that inspire others to do the same. I envision our products serving as new heirlooms, passed down to future generations.
The Meaning of Aplat
Aplat is a French wordplay that perfectly reflects our products.
The word "à plat" means "flat" in French, and it is also the root of the word "aplat", which means "solid color swatch". This is fitting because all of our products fold flat and are made from solid colors. The word "plat" can also mean "dish" in French, which is another connection to our products. We believe that our products are a way to bring beauty and simplicity to everyday life, and the word "aplat" evokes these qualities.