We are a small women-run culinary design business creating modern sustainable products for sharing food, wine, and flowers.
Sustainable Culinary Goods for Sharing
Our products are made from organic cotton and are designed to be reused and washed. We believe that everyone deserves to enjoy delicious food with loved ones, preferably al fresco, in a sustainable way, and we are committed to creating products that make that possible.
Our products are perfect for picnics, potlucks, outdoor celebrations, holiday gatherings, and gifts for special occasions. They are also great for everyday use, whether you are packing a lunch for work or school, or bringing a snack to the park.
We are passionate about sustainability and we believe that everyone can make a difference. By choosing Aplat, you can help to reduce waste and protect the environment. We hope you will join us in our mission to create a more sustainable future.
The Art of Origami 
Every Aplat product is designed with pure geometric patterns and engineered folds to create simple and functional pieces. We spend a great deal of time with math equations behind the scenes–like the golden ratio–to reduce pre-consumer waste in our cut-sew factories.  
Thanks to the beautiful art of origami, you willl never find zippers, glue, staples, plastic hardware, or toxic elastic in our products. Everything we design and produce relies on origami principles to limit negative spaces and achieve virtually zero offcut fabric remnants.
Our Brand Commitment
We create sustainable products that help people live more mindfully. Our products are designed to be reused and composted, and we use only sustainable materials. We are committed to reducing our environmental impact and creating a better world for future generations.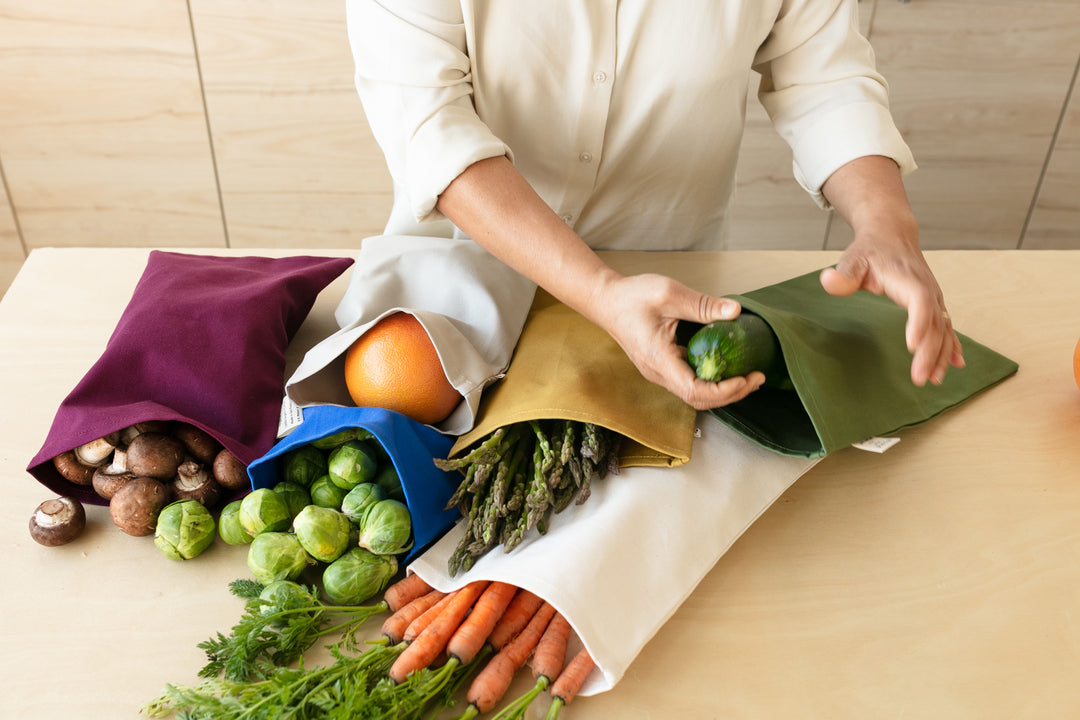 OUR MISSION
To create sustainable products and practices that embrace the simplicity of nature and inspire positive change.
Our products are made with 100% organic cotton and 100% biodegradable materials, designed to sustain through everyday use and repeated washings. Everything we create is sustainably sourced, cut, and crafted in San Francisco to avoid waste.