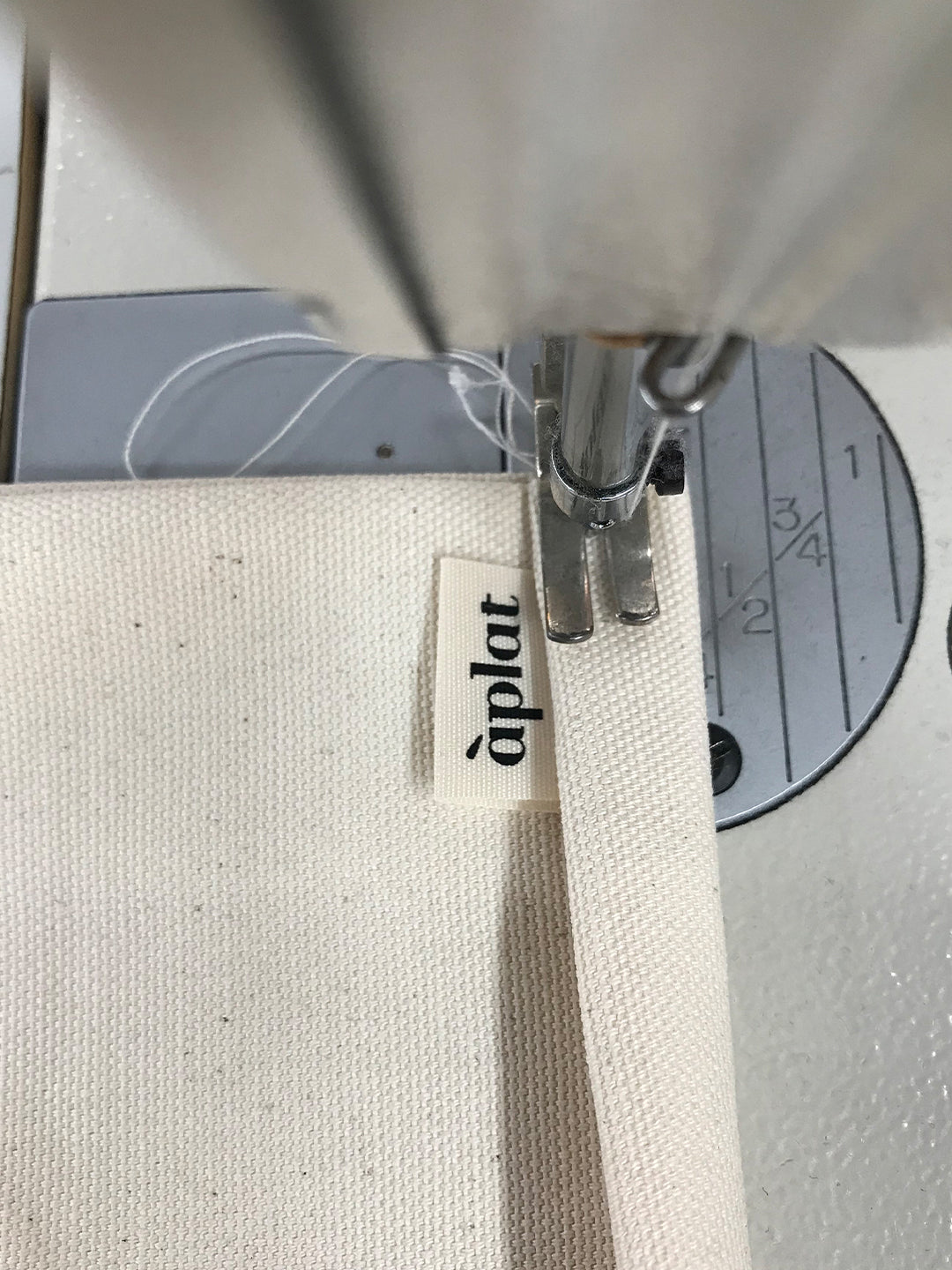 A NONNEGOTIABLE
Zero-Waste Production
Zero waste isn't just a philosophy at Aplat—it's a nonnegotiable ingrained into our daily operations.

Zero-waste design principles have been the foundation for our collections from day one. Since we don't rely on elastic, metal, or plastic, our products are creatively folded and sewn to achieve optimal functionality. We carefully engineer every pattern to reduce the waste of cotton materials in the manufacturing process.
REDUCING OUR IMPACT
A Circular Design Model
We're committed to a circular economy model–which means reducing pre-consumer waste in our cut-sew factories and creating zero-waste designed products that are plastic-free, elastic-free, and metal-free. We believe that soft goods, textile in nature, should be designed to be repaired and reused. 
For over seven years, we've been using 100% GOT-certified organic cotton and locally sourced surplus fabric that otherwise would have ended up in landfills. We operate by small batch to avoid overproduction, keep quality high, ensure zero-waste manufacturing, and engineer products to last. 
We use all of our production offcuts to create upcycled products and salvage edges from fabric rolls for gift wrapping, packaging, and shipping. We send anything we can't use to Pheonix Fibers or donate them to fiber artists nationwide.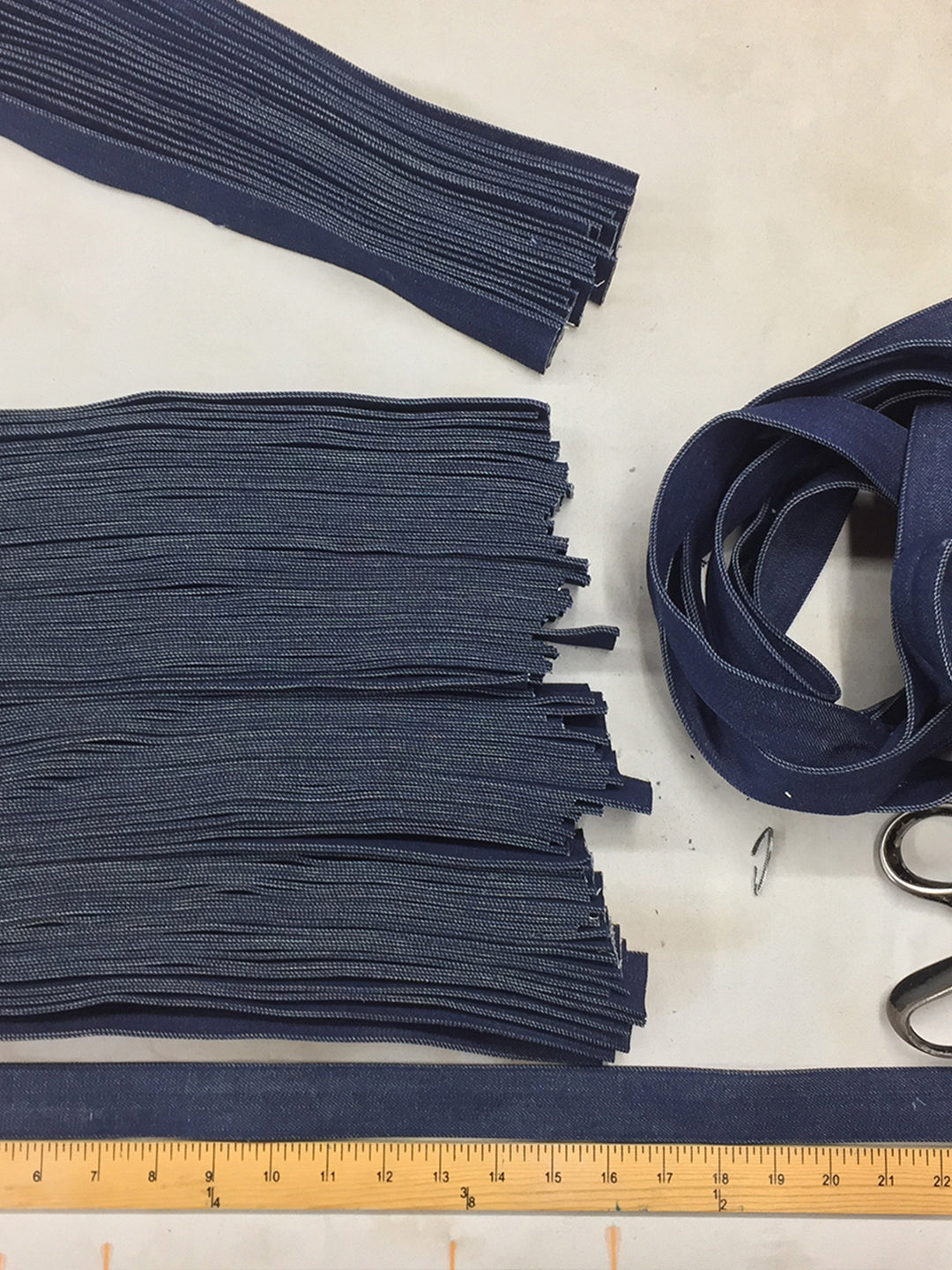 SUPPORTING OUR COMMUNITY
Local Small Batch Manufacturing
Aplat is a sustainable brand that upcycles surplus denim from local cut-sew factories in San Francisco. We are committed to supporting local resources, labor, and manufacturing. Our manufacturing facility is just across the street from our headquarters, and we are incredibly invested in staying close to our manufacturing processes.
We believe that sustainability is about more than just the materials we use. It's also about the way we manufacture our products. That's why we make our products in small batches, which helps to reduce waste and the environmental impact of manufacturing.
MADE TO LAST
Sustainable Products Built to Last
We design our products to be well-loved and well-used for many years. If anything rips or snags, you can easily repair them with a needle and thread. We don't use complicated and disposable zippers, elastics, buttons, or clasps. When the time eventually comes for our products to return to the earth, they are 100% biodegradable.
Our bowl covers are a great example of our commitment to sustainability. Most bowl covers use elastic, which is a single-use material that ends up in landfills. We wanted to create a more sustainable option, so we developed a drawstring design that is made from organic cotton. The drawstring is adjustable and secure, and it can be easily washed and reused.
We are proud to offer a line of sustainable products that are both stylish and functional. We hope you will consider choosing Aplat for your next purchase.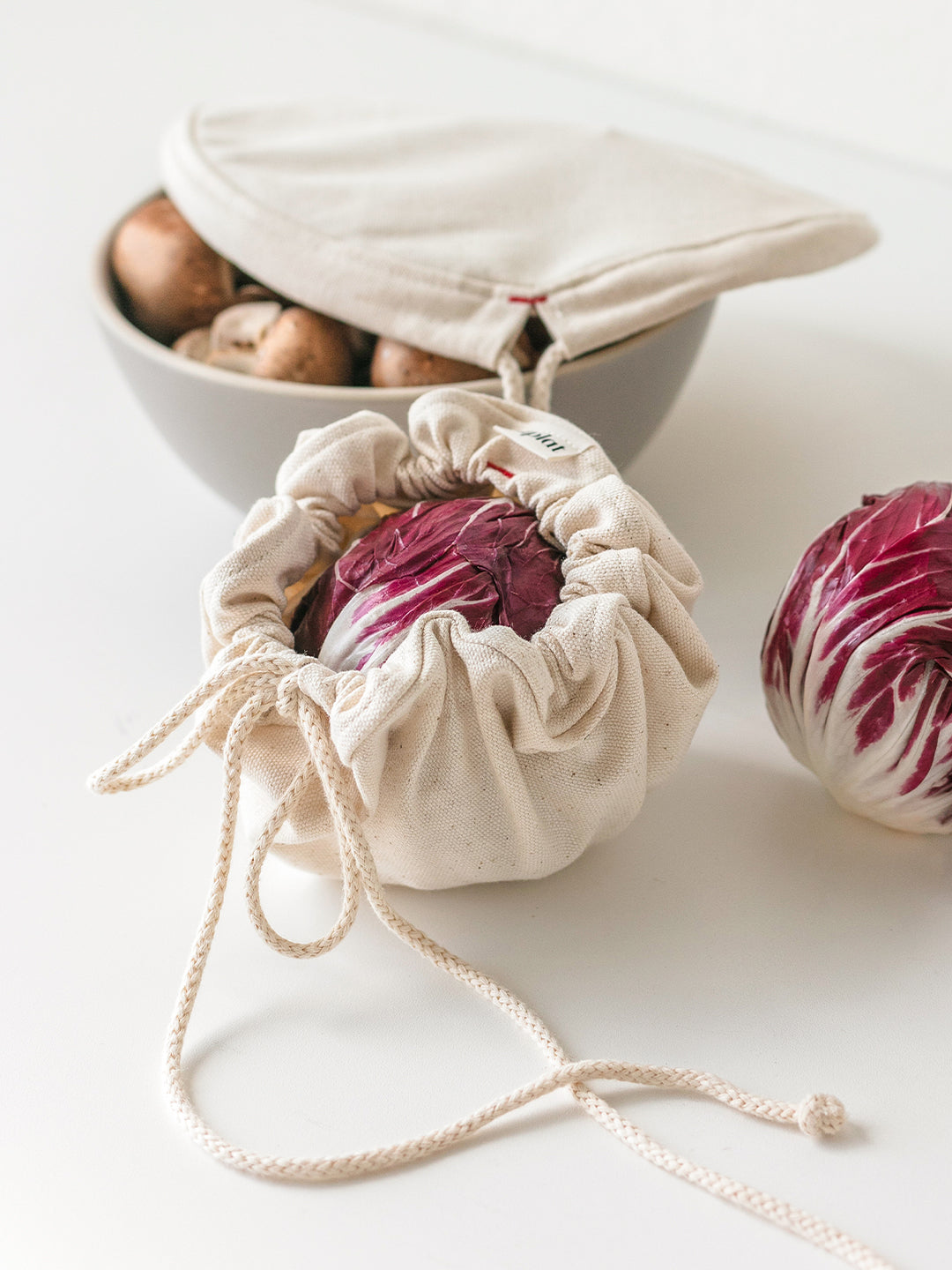 Every year 5 trillion plastic bags are consumed worldwide.

We use origami design principles to make 100% organic cotton, reusable totes with zero waste, and zero hardware. All our products are 100% biodegradable.
10 million tons of textile waste end up in landfills each year.

Our denim totes are made from post-production surplus denim salvaging unused textiles and the natural resources spent to produce them. All our products are 100% biodegradable.
1.3 billion tons of trash is generated globally every year.

Our high-quality products are made to last. We utilize straps sewn in load-bearing areas and reinforced with bartack stitches