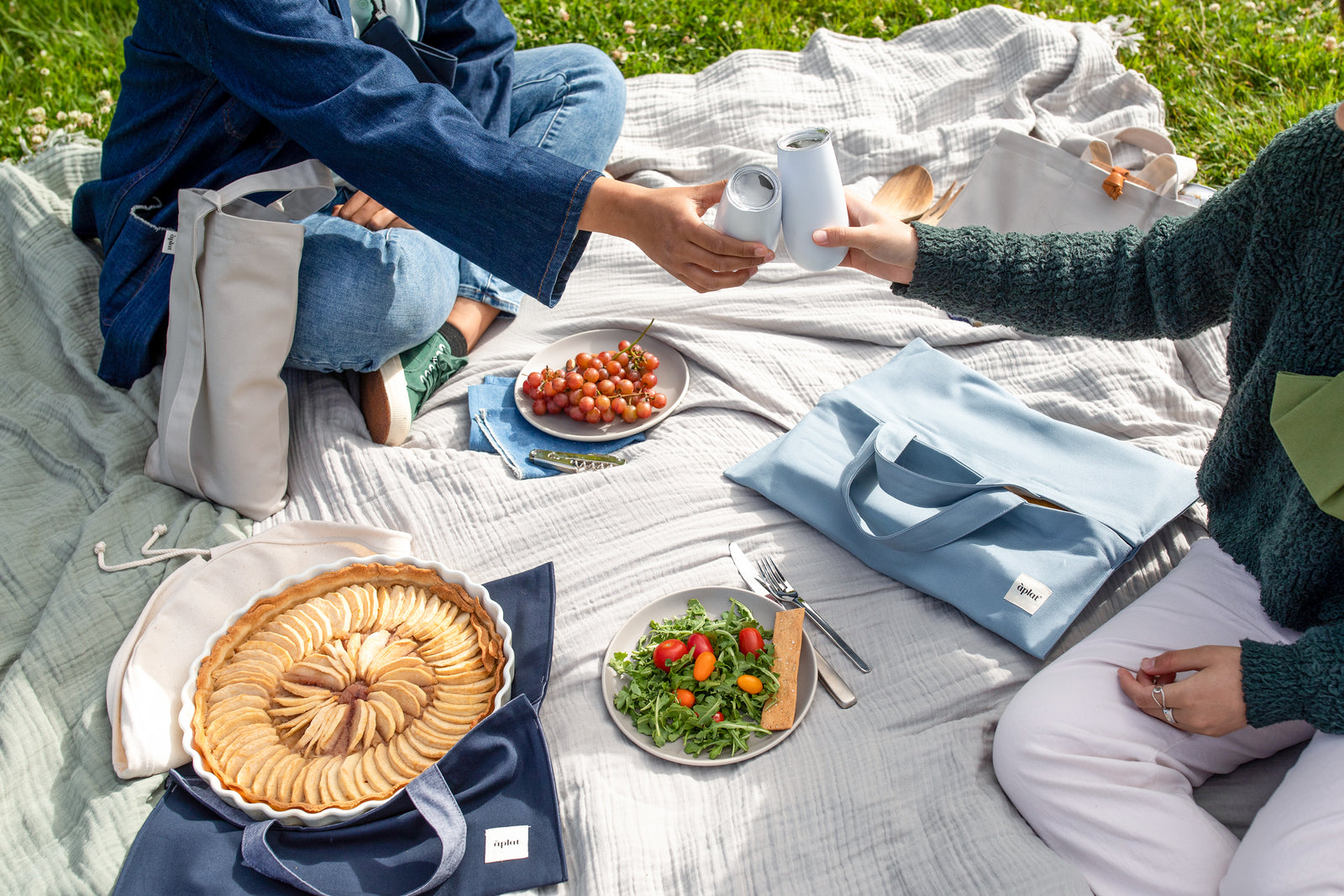 You asked, and we listened. Our latest Culinary and Wine Tote Collection features a new look and an improved casserole tote size. And you may have noticed our website got an update too!
New Casserole Tote Size!
We are excited to offer an updated size of our Plat Casserole Tote, designed for rectangles and oval-shaped dishes. Now a true rectangle, the casserole tote measures 13" x 17", perfect for carrying a 9" x 13" dish. The opening no longer has a gap keeping your food protected on the go, and it opens the length of the tote, making it easier to slide in your dish or pan. We also have plans to expand the line to fit more popular dish and pan sizes. Sign up for our newsletter here to hear about it first.
---
New Bold Solid Colors!
The Culinary and Wine Tote Collection is now available with the same color on the outside and inside. The new one-color design is more forgiving when it comes to small smudges or wine splashes. Built with the same sturdy double-layer construction of heavyweight certified organic cotton canvas and inspired by the origins of our name àplat, which means "a solid color" tote "for dishes." Shop the new collection here.
---