Collab: Aplat x Lokokitchen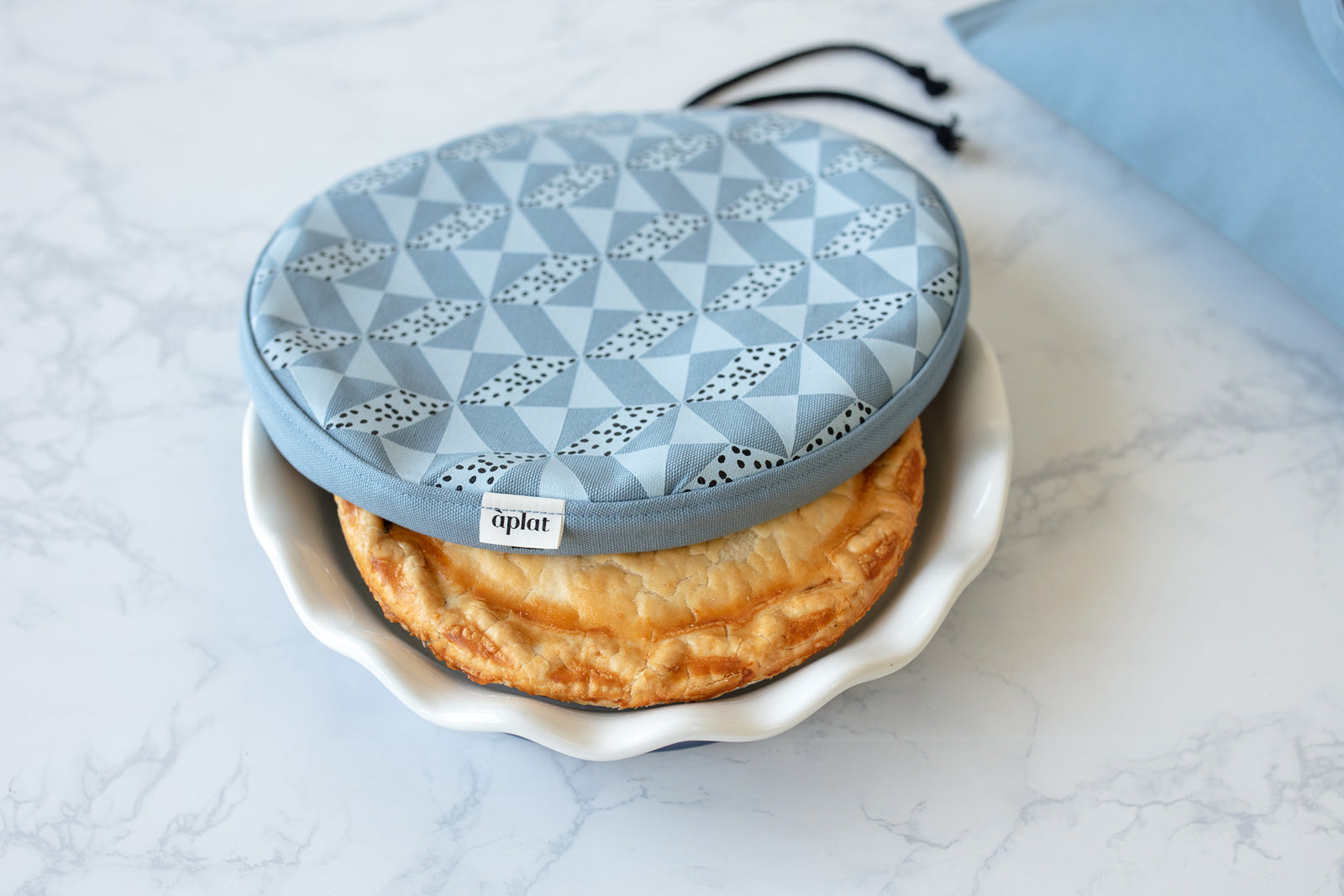 We partnered with Lauren of Lokokitchen to bring you a new design for a make-and-take pie kit. The kit includes a Plat Dish Tote in ice blue and a limited-edition pie cover with our first-ever graphic print design. 
About Lokokitchen
If you're not familiar with Lauren, owner of Lokokitchen, she's the author of the bestselling cookbook Pieometry. She creates incredible geometric designs for all sorts of pies and tarts, only using edible items like pie crust, sliced fruit, chocolate, or berries. Check out some of Lauren's gorgeous and colorful creations on Instagram, and you'll see why I love her work!
Our Collaboration
When Lauren launched her book, I reached out to her about a collaboration for a custom pie cover. She's a fellow Asian American business owner with an eye for design, so I was excited to connect and talk about collaborating. 
Lauren and I worked without a timeline or a strict schedule, which meant we could focus on the fun of creating the graphics–and our shared love of design, baking, and sharing food with those we love.  
After six months of sharing ideas back and forth, finding the perfect graphics, and trying out different prints, we finally decided on a design inspired by a pie Lauren baked using black sesame. The design focuses on the black sesame component of the pie dough, emphasizing the tiny dots of the sesame seeds amidst the pattern of geometric triangles across the fabric.
The first graphic design print Aplat has ever created, and I'm so excited to release this vibrant new pattern in a beautiful ice blue! It is a limited-edition design, and the kit is only available on Lokokitchen's website
I hope Lauren's pies and Aplat's pie cover design will bring lots of joy to anyone baking, eating, or sharing a pie!

Discover more of Lauren's recipes, baking tips and tricks, and her amazing pies here. 
---