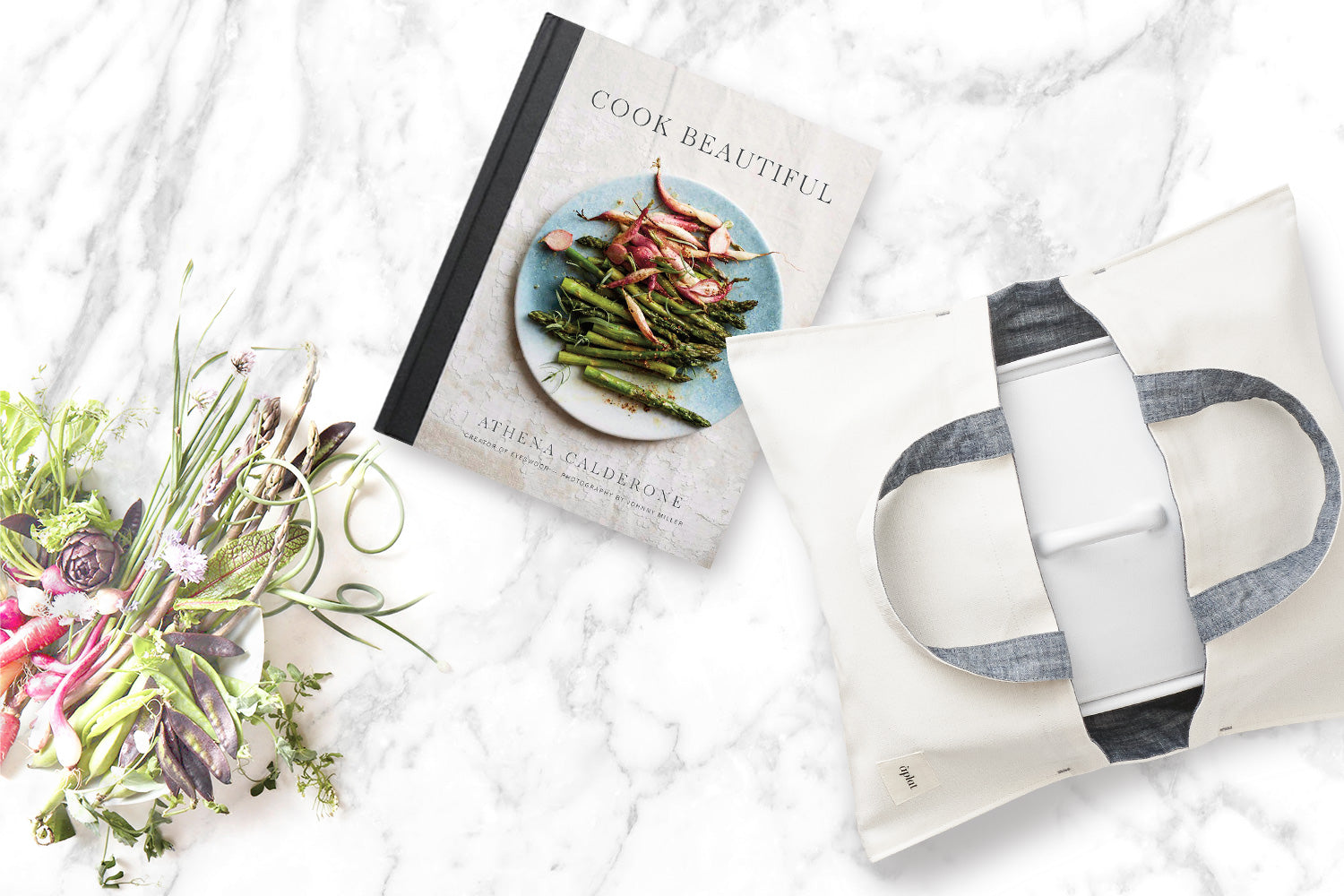 We're happy to spread the word about this incredible woman in food.
Exciting news! This week, we're celebrating the launch of Athena Calderone's beautiful new cookbook, COOK BEAUTIFUL. Athena has just announced that the book is available for pre-order, and we're happy to spread the word on behalf of this inspiring Aplat Ambassador.
Cook Beautiful is where design meets food, where culinary tradition marries food styling, where home chefs become experts.
The book delivers 100 seasonal recipes with step-by-step advice on everything from prep to presentation and Athena's swooniest tips for elevating the tablescape. 
---