Aplat Zero Waste Design for a Plastic and Elastic Free Kitchen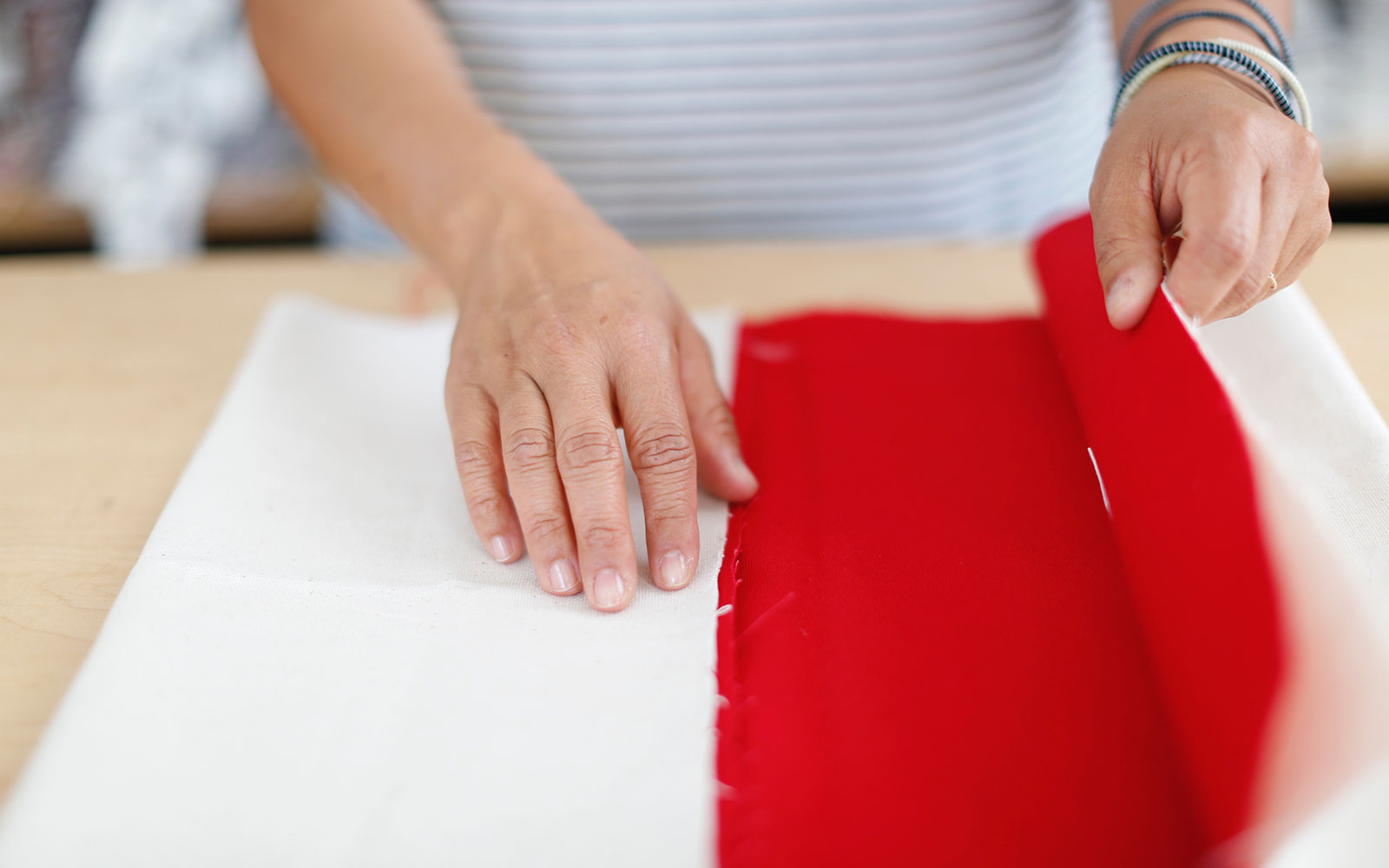 From day one I wanted Aplat to be a company that cared about people and the planet and how we design and manufacture products - with zero waste of material in manufacturing. I use origami inspired design to use 100% of my organic cotton in production. We call this Zero Waste Design for a zero waste lifestyle. This is a big difference from just making cotton bags. Did you know that there can be as much as 30% waste of material in making textile goods? That's 30% that goes into landfill. At Aplat our goal is 0% waste.
Keeping zero waste design and living in mind, I want to create a line extension for two new categories, Culinary Collection - round and rectangle cotton covers for your dishes, "Couvre-Plat," and pouches for your bread and pantry, "Poche & Pochette." All washable and reusable using our 100% organic cotton, made in San Francisco.
Couvre-Plat: Customers have long been asking me, "How do you cover the bowls or pans when transporting your dish in the Plat Tote?" I've been listening to this question and prototyping covers for some time now. During my research I discovered that elastic is a toxic material, so I knew I needed to find a better sustainable solution. This led me to design using simple and unbreakable cotton braided twill tape (patent pending design), which allows you to cover dishes both round and rectangle, while providing a more secure fit than elastic bands. The exciting news about our round covers, are that it yields perfect shaped waste, leading me to create an entirely new line of products. We will be launching this new Zero Waste Design Collection later this Fall, so stay tuned. Aplat's promise is to help our customers to live a plastic-free and elastic-free lifestyle, but we're also able to say that our products are too.
Pochette: My first pochette design came from leftover cuts from our Aplat vertical wine totes. Again in keeping with my goal of 0% waste of material in production, I saw an opportunity to sew leftover pieces of material into small pouches that I used in the kitchen. Friends and family loved them too, and that gave me inspiration to extend the line from extra small to extra large pouches - thus creating a complete bread and pantry set for your true zero waste lifestyle. I've have been using the extra small pochette for my children's sandwiches and snacks. I hope you enjoy them for you and your family now too.
More exciting news and collaborations are coming. You'll hear about our Zero Waste Design Collection and our ongoing efforts to reduce waste in the factory and bringing you beautifully designed products from Aplat.
Thanks for reading about us!
Shu
Photos by Leslie Santarina
---