Aplat Kitchen: Compote de Pommes (French Applesauce)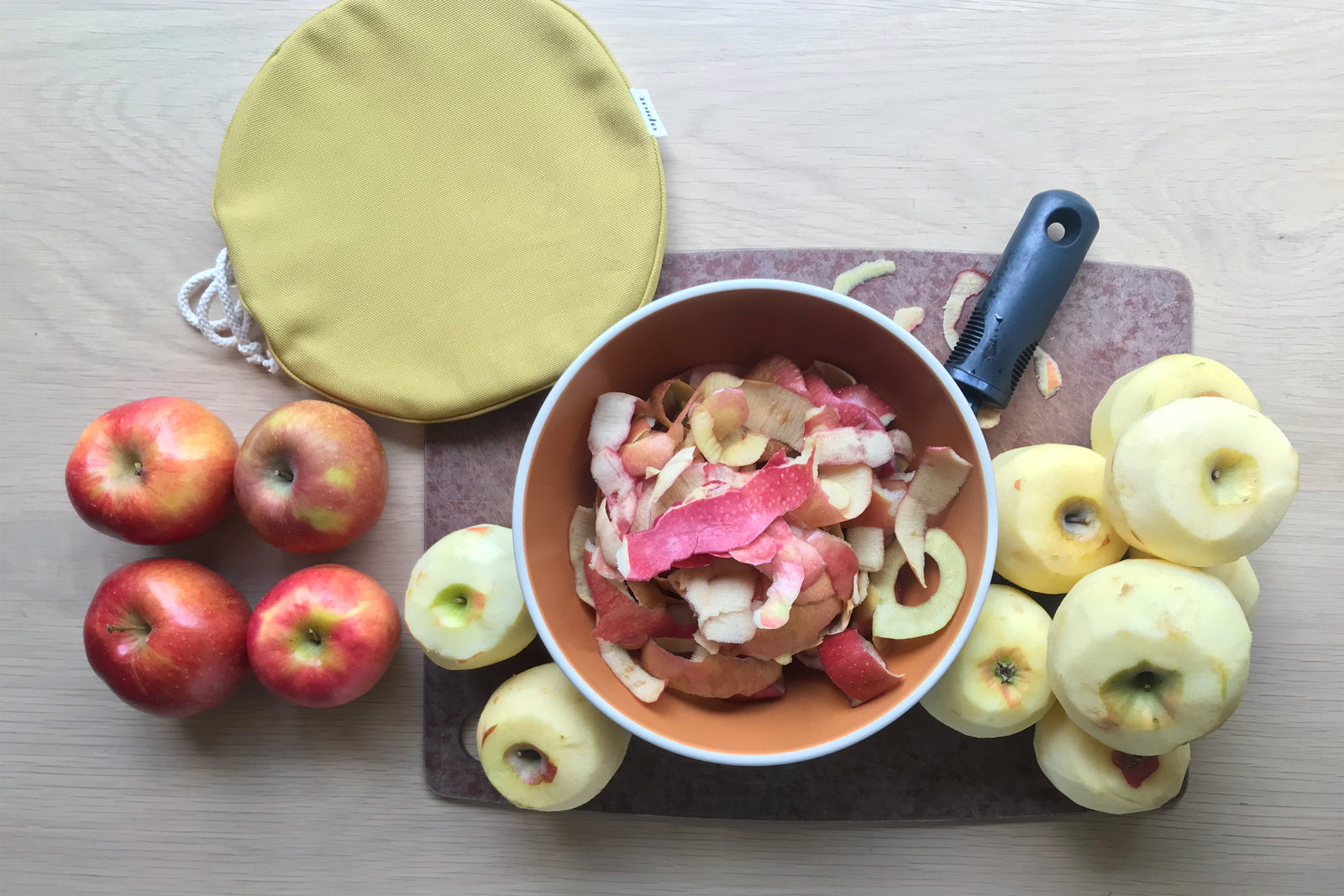 I have apples at home all year round, but when it's officially autumn apple season, I seem to always have too many. And there isn't time to bake all the pies and tarts your heart desires. So I rely on this quick and easy recipe for homemade applesauce, or compote de pommes as I learned from my husband's home in France.
My husband grew up knowing there was no such thing as a bad apple. He would walk around the neighborhood of his grandmother's home gathering old apples that had fallen from the trees, and his family would bake them into something delicious. And similarly I grew up knowing food should never be wasted. Together with our two children, we collect the end of the week's uneaten apples and make applesauce. The beauty is you can use any apples—old, new, imperfect and bruised—and the compote always turns out great.
Compote de Pommes (French Applesauce)
Ingredients:

Apples (enough to fill a small to medium pot)

Water (start with 2 tablespoons)

Sugar (start with 2 tablespoons)
Directions:

Step 1
Peel the apples.
Step 2
Core out the middle and cut the apples in chunks.
Step 3
Place apples and 2 tablespoons water in a heavy saucepan and stir over medium-high heat until the mixture is bubbling hot. Reduce heat to low and cover. Cook, stirring often until the apples have cooked down but still have texture, about 15 to 20 minutes.
Step 4
Add 2 tablespoons sugar, cover and simmer for another 30 minutes. Remove from heat and allow to cool, or serve warm or hot.
Step 5
Add more water or sugar to your desire.
Enjoy the applesauce alone, with a sweet or savory dish, in lieu of oil when baking, or freeze to use later.
Aplat organic cotton covers in the color honey are exclusively available at Heath Ceramics.
---