Aplat + La Cocina on Giving Tuesday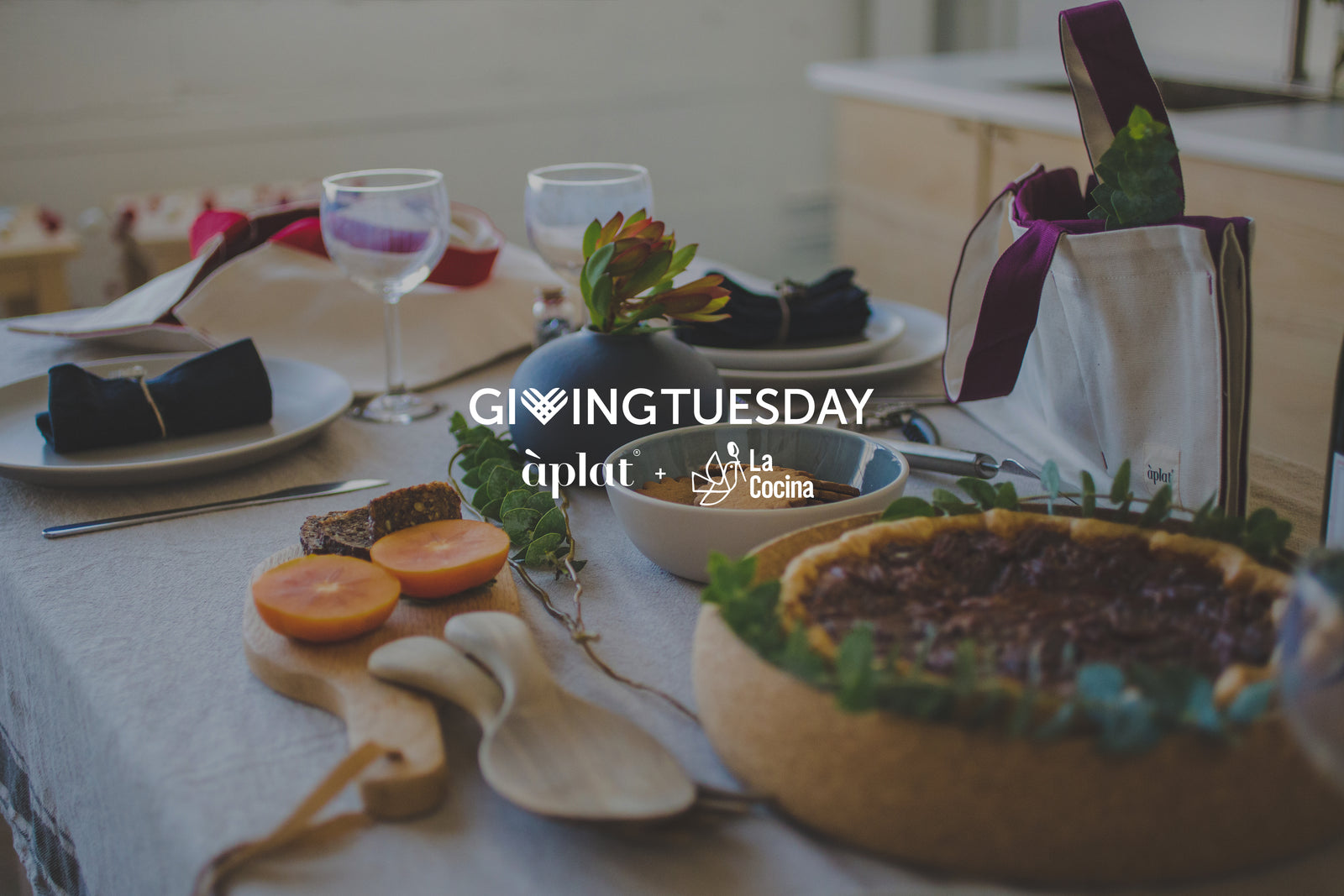 In 1972 my parents immigrated to Manhattan Beach, California from Seoul, South Korea. When they made the journey to America with nothing but a California Dream, my father was a mechanical engineer and my mother a pharmacist, but their degrees had no value here, so they worked odd jobs saving every penny and in 1978 they opened their first business. By the year 2000, they owned three dry cleaners and three Japanese restaurants.
I have many childhood memories of playing in the dry cleaners and as a teen, I worked in the restaurants. In the kitchen, I made sushi, prepped ingredients and learned about the quality of food. Operationally, I observed inventory tracking, worked the registered, handled billing, dealt with customer service issues, managed the lunch rush hour, met health inspectors, trained employees, and the list goes on.
I am grateful to have inherited my parents' entrepreneurial spirit. Having witnessed their hardships and success starting a business, I understand that dreams can come true with lots of hard work and a commitment to never give up. As a second-generation Korean-American, female entrepreneur, I am proud to support La Cocina with Aplat's 2019 Giving Tuesday donation.
La Cocina is a nonprofit working to solve problems of equity in business ownership for women, immigrants, and people of color. They provide talented entrepreneurs with affordable commercial kitchen space, mentorship, and access to market opportunities. La Cocina was born out of a belief that a community of naturally talented entrepreneurs, given the right resources, can create self-sufficient businesses that benefit themselves, their families, and their city. La Cocina has helped hundreds with training, has graduated 60+ entrepreneurs into sustainable businesses and restaurants, and will open the nation's first women-owned food hall next year— the La Cocina Municipal Marketplace. Learn more about La Cocina through their new cookbook "We Are La Cocina" and by enjoying the incredible food born out of their program.  
Get involved. Supporting La Cocina means supporting cultural diversity, business equity, and female entrepreneurship. Your donation fuels the next generation of culinary and community leaders.
---