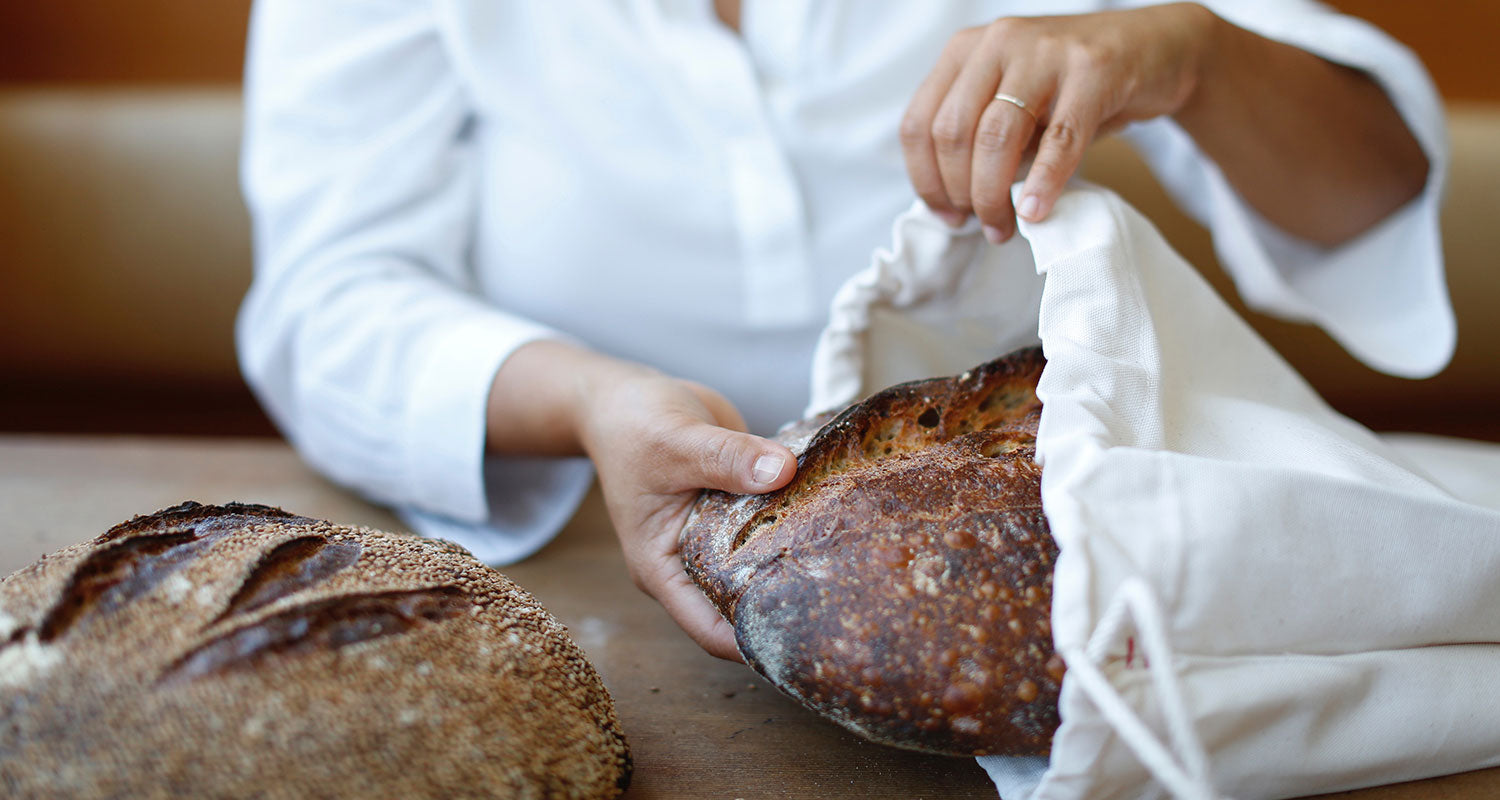 The Bertrand Family Bread Tradition
With the holidays approaching I think of family and friends near and far, wishing they were all close so I can spend time with every one of them. It's this time of year when I think of traditions that have been celebrated over generations, and within my Korean-French household, we have many. There is one honored tradition in my husband's family that's close to my heart and I'd love to share it with you.
My husband Blaise grew up in Cagnes-sur-Mer, a small seaside town in the south of France. Since meeting him, my children and I have spent many summers and holidays there visiting his family. Gatherings around the hearth with endless food and conversation are the moments we cherish dearly. In the Bertrand family, Blaise's father Alain is the bread-keeper of the house. He ensures bread is made daily and first presented on the table, that it's properly cut to enjoy with dishes, and that it's carefully stored and kept fresh. You will always find a pile of bread pouches and a baguette tote hanging in the kitchen. In fact, observing his rituals around making, serving and storing bread is what inspired the Aplat bread collection.
On one particular trip to France, we explored the villages near the Bertrand home and stumbled on an old, crumbling communal oven (or bakehouse). It was no longer operating, but I was curious and inquired about its origin and purpose. These ovens date back to the 14th and 15th centuries and were the property of the feudal Lord (in some cases it was the Church), and peasants then had no choice but to pay the relevant charges to bake their bread in these ovens. Following the French Revolution, the ovens became the property of the village and fees were no longer charged to use them. In all instances each family scored the top of the dough with a distinctive pattern to distinguish their bread from others. And it was here around the oven where villagers gathered, shared family news, discussed political matters, and community was built. Learning about these communal ovens gave me more of an appreciation for bread and its cultural significance to each village and family. And similarly, I find it comforting we still convene and converse around the oven today.
Blaise inherited the bread making rituals from his father and he is proud to be the official bread-keeper in our family. My daughter Nabie is always cooking and baking alongside him, and I love watching them both and seeing that the Bertrand tradition will live on.
Here are some tips I learned from my French family for keeping bread fresh longer:
Store your bread in a cotton canvas bread pouch.
Allow the bread's loose flour to coat the lining of the canvas, building a protective layer. Be patient, as this coating process takes time.
Shake out bread crumbs occasionally, but do not wash regularly.
Securely seal the pouch by pulling the cord and store your bread in a cool place.
Repeat.
Photos by Leslie Santarina
---