Celebrate Zero-Waste in October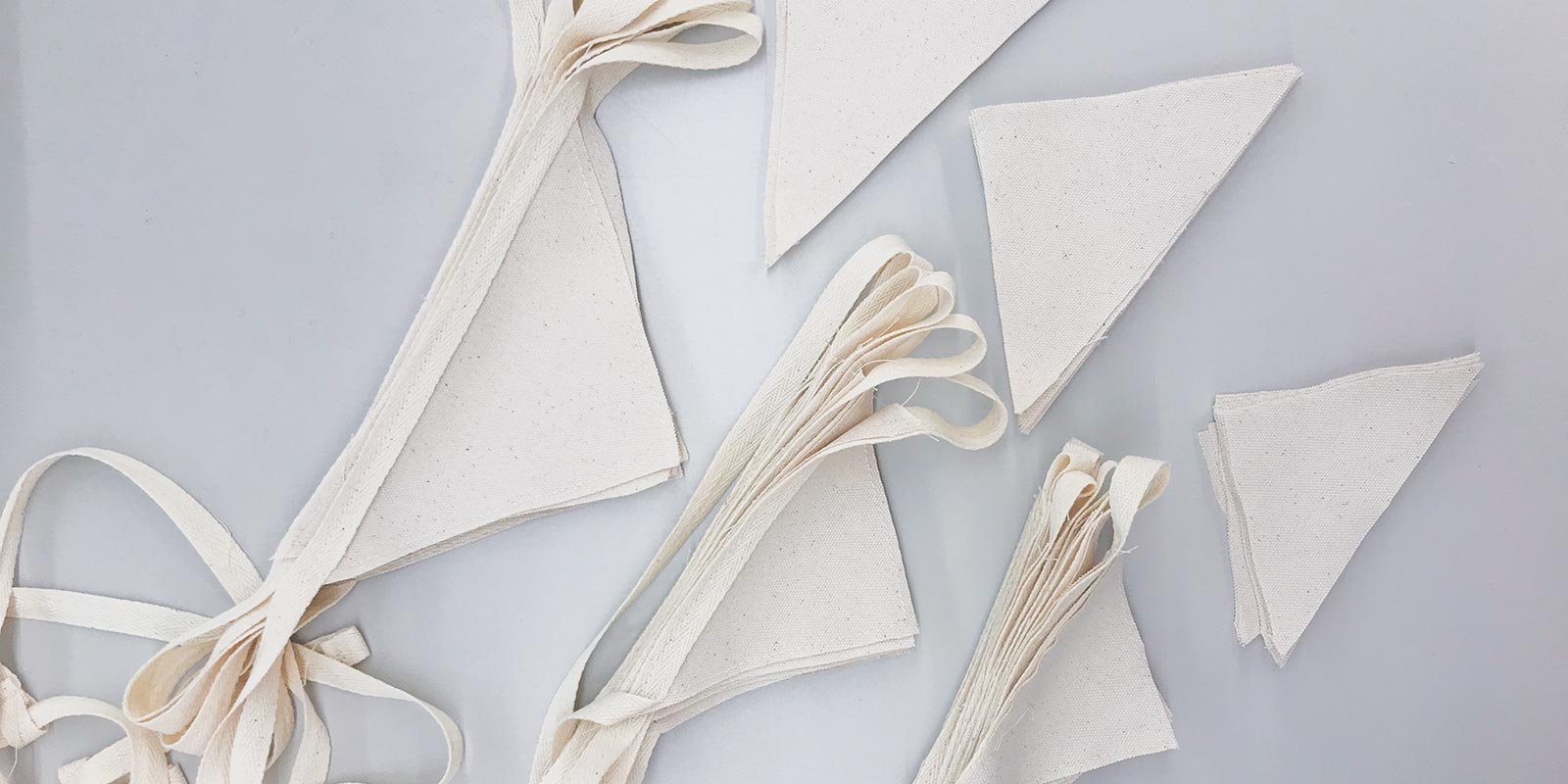 We design with zero waste in mind.
Introducing Aplat Celebration Pennants - triangle and square off-cuts from our couvre-plat line. Our first batch of limited quantity hand-sewn pennants are exclusively available at Heath Ceramics SF but look for them soon on our site. 
The Couvre-Plat Collection is our first design that broke out of the pure square pattern to yield a simple zero waste of materials. Deciding to create Round Covers for Heath Bowls was a challenge in that is produced a 27% waste. After developing the CAD and working with the pattern marker layout, I could clearly see the opportunity to use our off-cuts and create a new product. 
Aplat Party Pennant in limited batch. Made from our production off-cuts of the Couvre-Plat Round.
Each product I create helps me deepen my understanding and design strategy for zero waste manufacturing.
 
Aplat's zero waste design strategy and mindset to reduce material waste in manufacturing will continue to inform and inspire new designs and collaborations like the one we did with Heath Ceramics.
We look forward to seeing you at Heath Ceramics' Showroom, in San Francisco on October 13-21, 2018.
Photos by Leslie Santarina
---