Perfect Gifts for Weddings of Every Season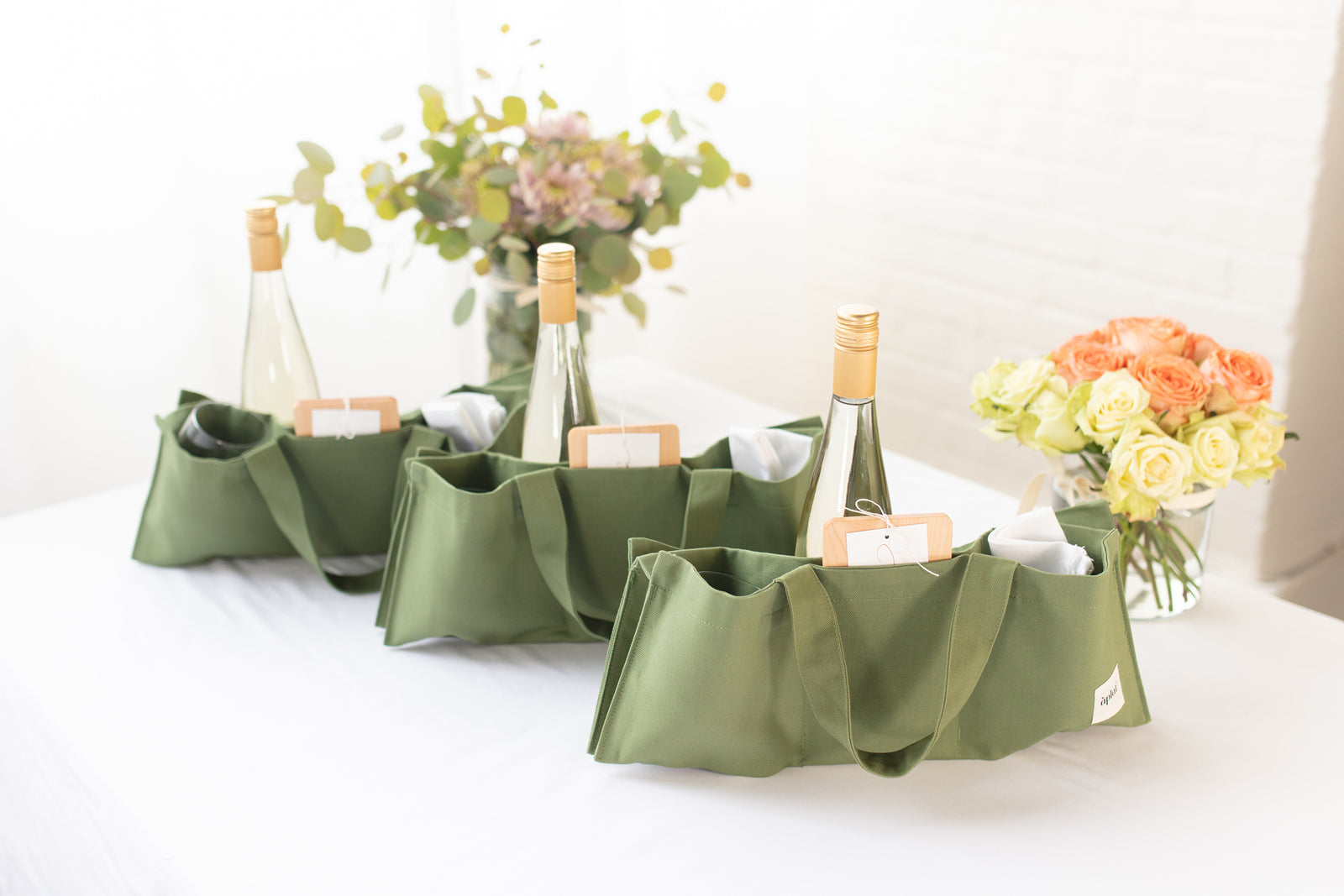 Weather permitting, more and more couples are embracing nature and the outdoors with farm-to-table elements that add freshness to their wedding day. Farm-to-table weddings are all about appreciating nature, highlighting local foods and beverages, and spending cherished time with your loved ones. This style is perfect for those who prefer a simpler gathering of friends and family while being mindful of sustainability.
I absolutely love this rustic wedding style. It beautifully showcases charming venues, seasonal produce, and local specialties. Farm-to-table weddings guarantee your guests will enjoy fresh, delicious foods while celebrating your marriage. What better way to celebrate your love and joy than by sharing a delicious meal among those you love, embraced by nature?
Thoughtful Gift Ideas
At Aplat, we're firm believers that food and wine brings people together in a way nothing else can, and at your wedding, that's more important than ever. 
Whether you need a way to carry food to a picnic wedding, want a special gift to share with the members of your bridal party, or are looking for something to give to the newlyweds, Aplat has something for everyone. Our collection is full of thoughtfully designed zero-waste culinary goods to elevate the sharing and storing of food, wine, and garden.
For The Bridal Party
Every bridesmaid deserves a special gift that thanks her for her role in the wedding party. There's no better way to say thank you than with a special bouquet of freshly picked flowers, especially if they are wrapped in a lovely jardin bouquet tote. This garden tote will easily bundle flowers with straps that gently wrap around the bouquet to keep each stem in place. Made of 100% organic cotton canvas, this tote bag can be washed and reused over and over. 
Pair the bouquet tote with a one bottle wine tote for a bridesmaid gift that is thoughtful and refined. With a few pockets to stash cups and a cheese board along with the wine, this tote will carry any essential supplies for a light picnic for two. There's nothing like a big bouquet and a bottle of wine to express your full gratitude that your friend could be by your side on your wedding day!
For The Newlyweds
For an elegant wedding gift to the couple themselves–or as an item to add to your wedding registry–choose these food carrier totes so you can transport your dutch oven, casserole dish, or cast iron pans sturdily and with ease. These totes will allow you to share generously with family and friends at picnics and potlucks for years to come. 
Another thoughtful gift is a bread bag kit, the perfect way to transport freshly baked artisan loaves home from the bakery. With three bags of different sizes, you'll be able to carry bread of all shapes, from long baguettes to round boules to sculpted fougasse. And for those who spend the time to bake their own bread, Aplat's bread maker kit will make baking a breeze. The bowl cover will make proofing your dough simple and waste-free, and the bread bag will store your loaves and keep them crispy and fresh.
All of Aplat's products are organic, reusable, and meant to be loved for years. We create functional, versatile carriers and storage containers that can be used again and again. This makes Aplat's products the perfect gift for newlywed couples who want long-lasting products to use throughout their marriage.
View The Olive Collection
---