Pie Baking & Sharing Season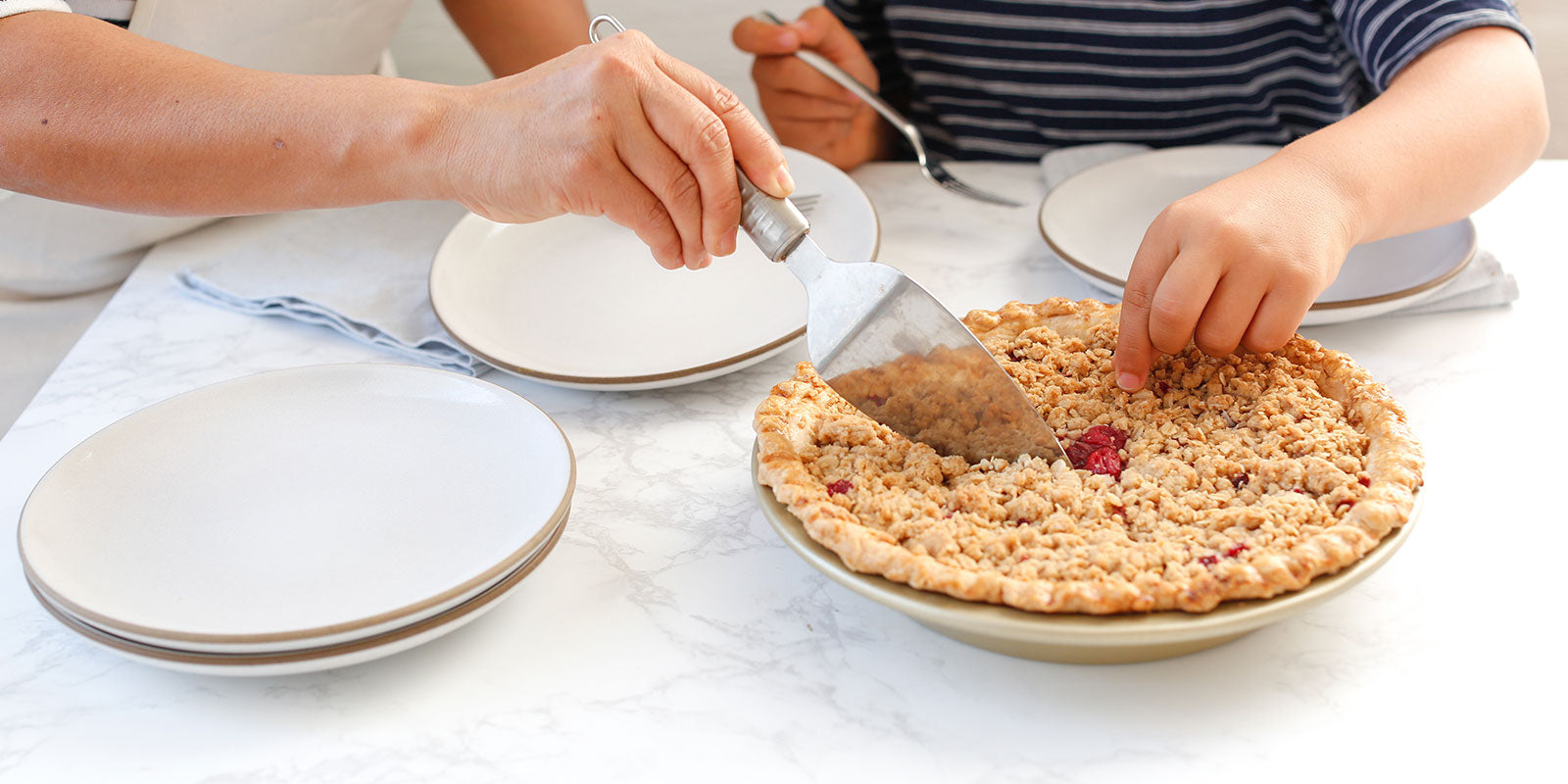 Cookbook of the Month: Sister Pie
'Tis the season for holiday gatherings and the pie options are aplenty! It's tradition that my family and I make these together. We were anxious for our latest recipe book to arrive: Sister Pie by Lisa Ludwinski of Detroit's Sister Pie bakery. We received our copy in the mail the other day and quickly flipped to the Fall & Winter section to get started. Our first pick (after debating many) was the Cranberry Crumble.


And the timing was perfect, as our market began stocking fresh bags of cranberries. We made the pie as suggested, using an all-butter pie dough and leaving a small hole in the middle to let the filling vent. My kids opted for a big heart-shaped opening, but that got covered with more crumble before baking—because I know how much they love the toppings.
And the finished pie was a hit! Everyone loved the buttery-crisp crust and the tangy fruit middle. We're a big fan of Sister Pie and the new book and look forward to tackling more of the fillings, doughs, and other sweet and savory recipes. Pies are the perfect holiday treat to share with family and friends. We think a pie and this book would make great gifts, too. May we suggest the perfect pie tote to carry it all in?
Photos by Leslie Santarina
---