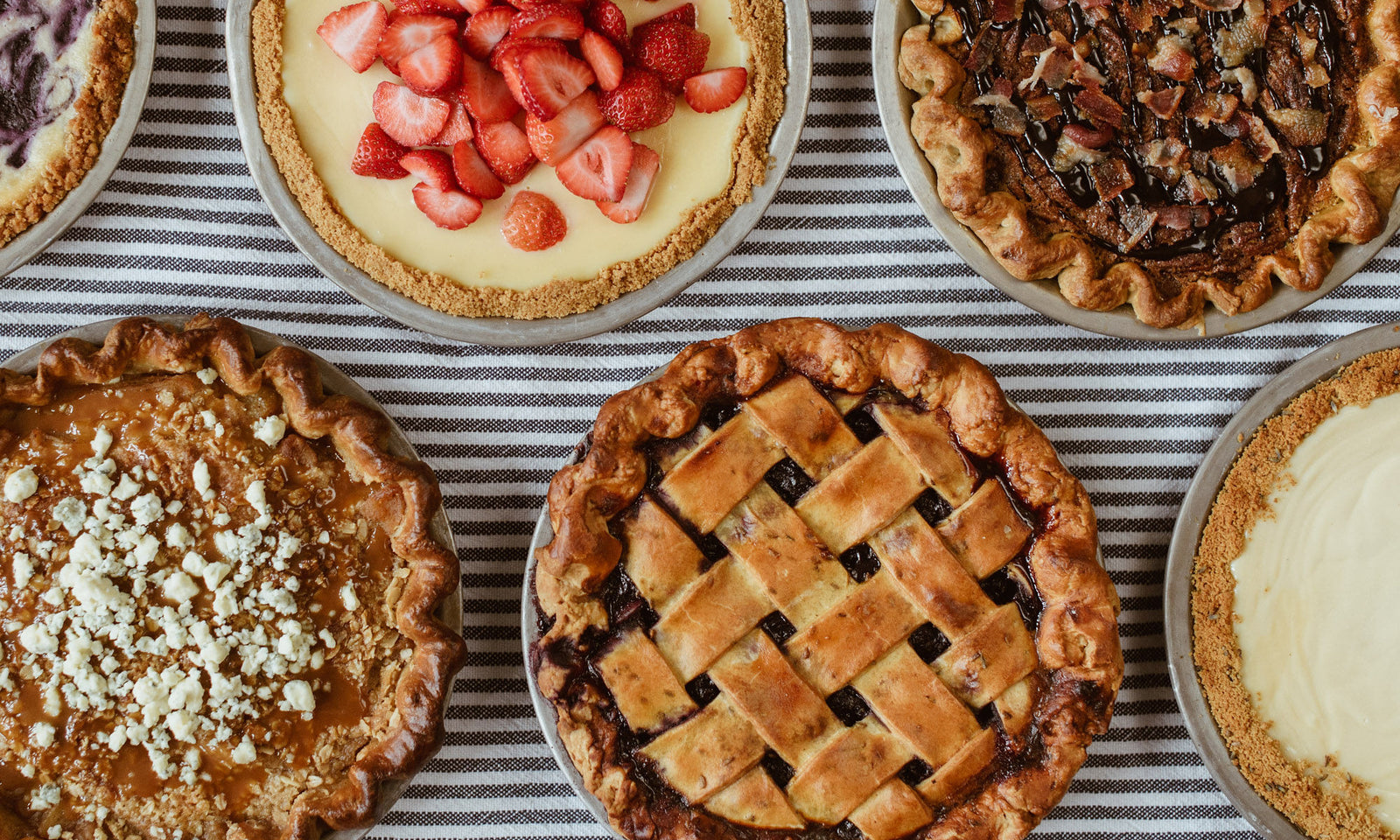 Q&A with
Maya-Camille Broussard

, owner of Justice Of The Pies

We met at a West Coast Craft Fair in San Francisco and started our businesses around the same time in 2014.

I'd love to hear about what you did before launching Justice of the Pies and a little about that journey and how it carries forward today.

I owned an art gallery and a bar prior to starting Justice of the Pies. I earned my degrees in fine arts and was an art teacher for many years. I still consider what I do today to be practicing a certain genre of the arts...the culinary arts, of course!

 

What's been your greatest insight as a business owner right now during the pandemic? Has it changed the way you bake or do business?

The pandemic hasn't changed the way that I bake but it's changed the way I do business. I do a lot less (in theory, not in actual practice) but I gained so much more. I also relished in the opportunity to be still for a moment and reevaluate what my business has to look like in order for me to survive; that's where the "eureka" moment can creep in and you can decide how you want to pivot.
What pie, quiche or tart inspires you most and connects you back to your father or the origins of Justice of the Pies? Did you have a favorite that you both loved to bake or eat together?
Most people know that I don't really eat pie because my first love is cake. So, I didn't really bake or eat pies with him. I tended to bake with my Aunt Sandy (his sister) because she exhibited more patience in the kitchen. I would say that a quiche connects me to my Dad because he absolutely adored quiches.
PHOTO CREDIT: CHRISTOPHER TESTANI
Dark-Cherry Crumble Pie
Ingredients:
12 cups pitted fresh or thawed frozen dark sweet cherries (about 4 pounds)

2 cups granulated sugar

2 tablespoons fresh lemon juice

2 tablespoons amaretto

1 teaspoon almond extract

1/2 teaspoon kosher salt

1 tablespoon fine yellow cornmeal

1

Master Pie Dough

pie shell

1/2 cup uncooked regular rolled oats

1/3 cup unbleached all-purpose flour (about 1 1/2 ounces)

1/4 cup light brown sugar

1/4 cup cold unsalted butter, cut into 1/2-inch pieces
Directions:

Step 1
Preheat oven to 350°F. Stir together cherries, granulated sugar, and lemon juice in a large saucepan. Cook over medium-high, stirring often, until cherries soften and release liquid, about 15 minutes. Pour mixture into a colander set over a bowl; let drain 20 minutes.
Step 2
Transfer drained cherries to a large bowl; reserve strained juice for another use. Stir in amaretto, almond extract, and salt. Sprinkle cornmeal in an even layer over bottom of frozen pie shell; pour cherry mixture evenly into prepared pie shell. Bake in preheated oven until crust is light golden brown, about 35 minutes.
Step 3
While pie bakes, stir together oats, flour, and brown sugar in a bowl. Add butter; using your hands, incorporate butter until mixture resembles small peas.
Step 4
Remove pie from oven; sprinkle with oat mixture. Return to oven; bake at 350°F until topping and crust are golden brown, about 20 minutes. Transfer to a wire rack to cool completely, at least 4 hours or up to overnight.
---