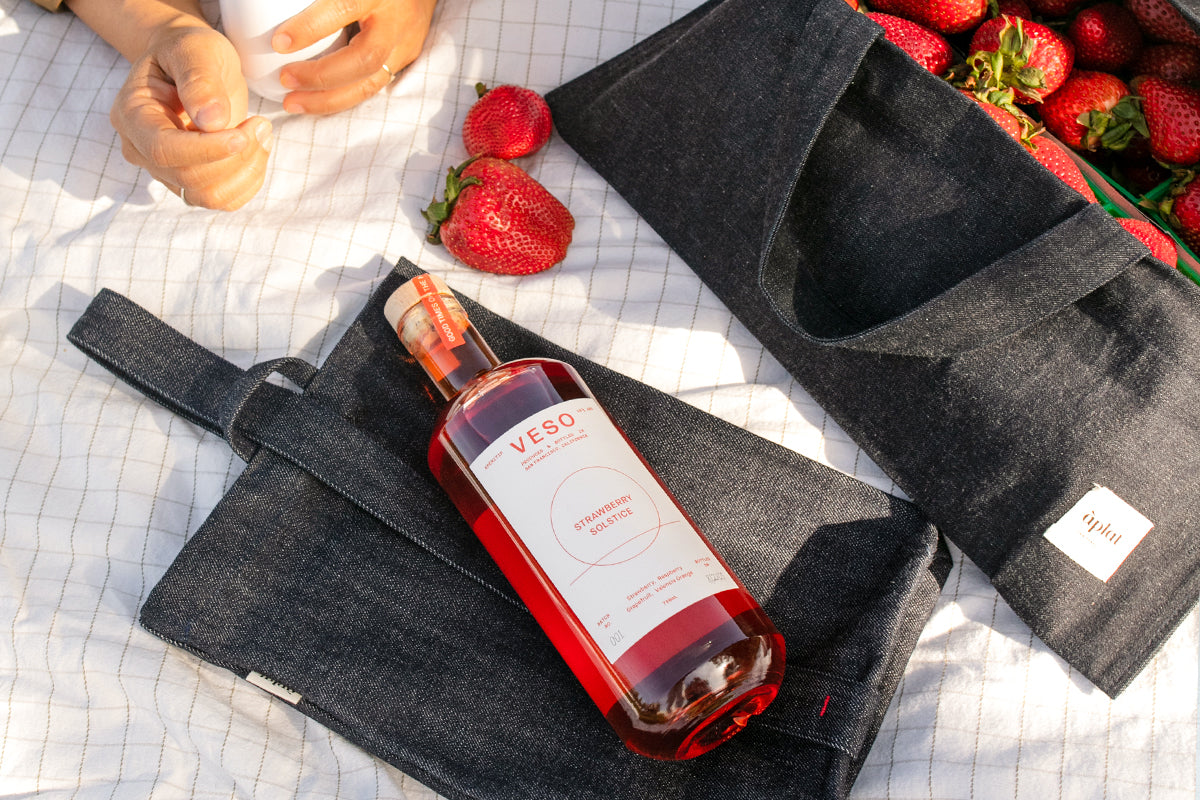 Veso is a fellow San Francisco local small-batch maker of modern aperitifs made from honest, real ingredients. Their alcoholic aperitifs are flavorful and full of real fruit and spices. Veso Strawberry Solstice can be enjoyed straight. Just pour from the bottle, add an orange slice for garnish, and serve over ice for a delicious cocktail or try the Spritz recipe below at your next picnic or gathering.
Strawberry Solstice Spritz
→ 4 oz Strawberry Solstice
→ 1 oz Lemon Juice
→ 1 oz Simple Syrup
→ 2 oz Sparkling Water
→ Served over ice with an orange or grapefruit slice garnish
Bon apéritif!
---