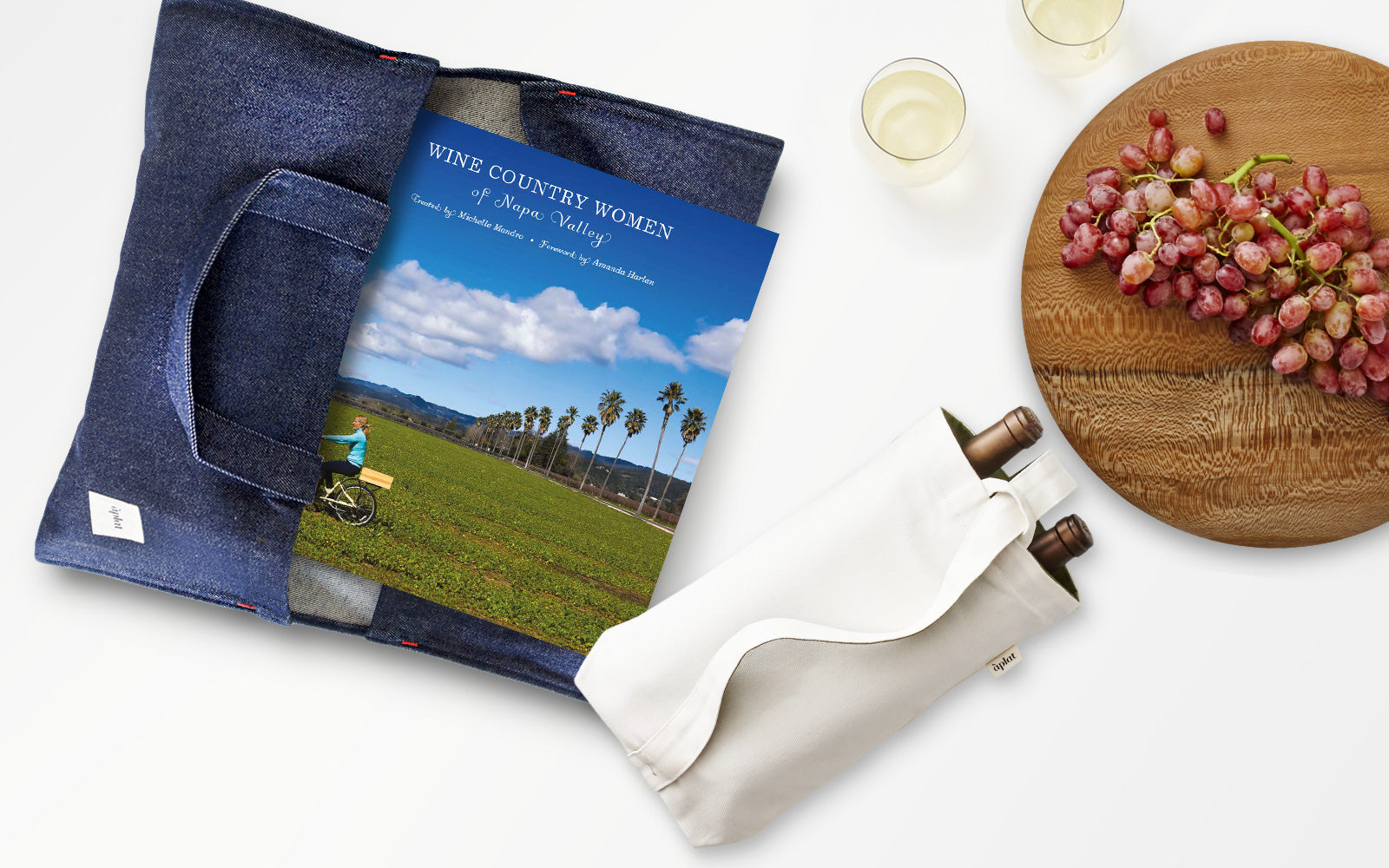 It's Harvest Crush season in California's wine country.
The time of year when grapes are picked, stemmed and crushed to begin their transformation into wine. The Napa Valley is in a festive mood; it's a time of anticipation and gathering.
In honor of this special harvest time in Napa Valley, Aplat is joining the celebration this weekend with the Culinary Institute of America at COPIA, for the launch of the book "Wine Country Women of Napa Valley" by Michelle Mandro! We are pairing this amazing new book with our Aplat Culinary and Wine Totes at the CIA Copia Store.
And we're honored to celebrate with the amazing women who are featured in "Wine Country Women," accomplished entrepreneurs whose stories, lifestyles, family recipes and favorite wine and food pairings are shared in this beautiful compilation.
The Bertrand Family and Wine.
Food and Wine is at the heart of the Aplat Collection. The wine cave at the Bertrand family home in the South of France is like an art collection in itself, with each bottle telling a story, ready for the opportunity to bring good food and people together. The Bertrand home garden's colorful seasonal offerings come to the table as delectable dishes, happily enjoyed by the ever-changing crowd of friends and family gathered there for a delicious meal and a thoughtfully selected bottle of wine.
Celebrating with food and wine is the essence of the Aplat Tote Collection. I hope to sip wine with you soon!
Many thanks,
Shujan
---