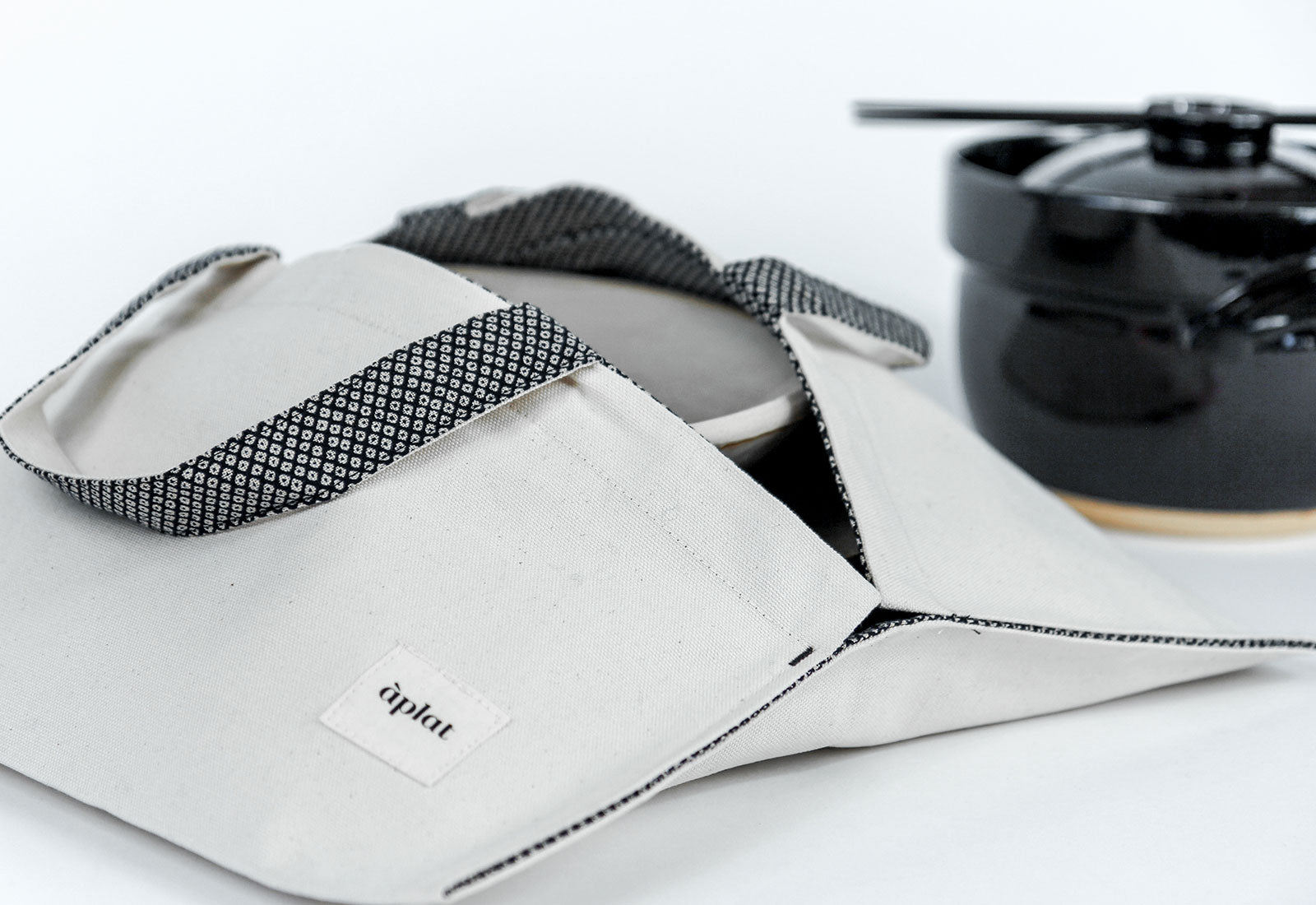 Chef Melissa King
My experience building Aplat has been a collaborative effort from the start, thanks in large part to the countless women who inspire me. Many of my close friends are entrepreneurs, mothers, designers, artists, photographers, women in tech, or some combination of it all, and it's their support and most of all their laughter that has helped to sustain me as I've built Aplat.
Here's the story of one inspiration, Chef Melissa King.
I have a dotted line to a lot of amazing women, but my collaboration with Melissa came via the more immediate network of my family around the globe.
It was my second year of Aplat, and my entire family (from California, Seoul to Nice) knew that I was in search of a chef to collaborate with on the Culinary Tote Collection. I wanted to make sure that Aplat was supporting the best cooks of the world, creating designs that would speak to home cooks and chefs alike. One day I got a text from my youngest cousin saying, "Hey, you know we have a Top Chef in the family now – Melissa King!"  Melissa and I connected, we discovered that we'd both been in the wedding that made us family, and it's been a trusted collaboration ever since.
Any designer will tell you that the process is much easier when a professional or expert on the topic is right there in the room. I started by asking Melissa if she would be interested in being my first "chef collaborator" on the already successful Plat Tote by selecting a color and fabric combination that celebrated her fresh style and love for food. At the time she was working on projects in Japan so, naturally we went with Shibori. Melissa then created a recipe to be included in each Shibori Plat Tote, the first in the Aplat Premium Collection, and a popular item in the line.
Our next project together, the Knife Wallet, will use the same origami design principles and simple features found in the Tote Collection. We're really excited about working on it because we both feel it needs  to be a design that serves its purpose in a unique way. Pre-orders will be available Summer 2018.
I love my collaborations with Melissa because they celebrate our shared eastern and western approach to craft and practice, as well as a Bay Area sensibility about local cuisine.
Many thanks,
Shu
---